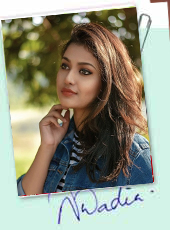 TRUST & PRIVACY
The responses that I got, made me realize that I should have tried this a long time ago..
Thank you so much for your lovely service given to thousands of thousand bachelors who are waiting to find their soul mates. Keep it up and maintain the valuable service you render through your site and it is indeed in a money minded society your service is great . Yes it is marvellous. Once again we both of us together must be thankful to you all very much for giving this opportunity to make our marriage a reality.
‐ Namrata, 26, Journalist
Your privacy is utmost important to Rishta - Pakistan Matrimony. Only you will decide when to disclose personal details to the right person at right time.
---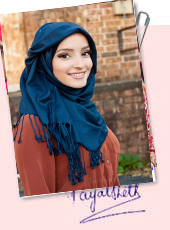 GENUINE PEOPLE
Unknown to me, my special someone was just a few miles away...
Really pleased at how respectful the members were on this website; They take marriage seriously! I would happily recommend this to any one seeking a matrimonial relationship. I didn't have to travel the world to find Mr Right. He was almost around the corner and I didn't even know till I checked out his profile! Now Anik and I have known each other for few months and soon we will be inseparable.
‐ Barsha, 26, Australia
Globally, we are the preferred matrimony service provider for aspiring brides and grooms to find their perfect partner, especially for migrant communities spread over UK, USA, Canada, Australia, Singapore, UAE, Malaysia, Saudi Arabia, Qatar, Oman, and so on.
---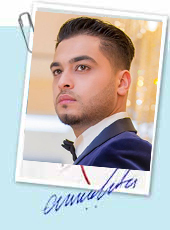 FAST & EFFECTIVE
With my busy schedule this is certainly the best way to find someone to share my life.
Though I tried for a suitable match through family connections and many newspaper ads, I finally found mano through your site. Last month we met through Rishta - Pakistan Matrimony and the alliance has been fixed. I thank you & the Rishta - Pakistan Matrimony team for helping me in finding a happy match
‐ Akram, 29, MBBS
We have been conferred with its pioneering technology, Our new and improved mobile app features superb performance, user-friendly navigation and awesome design with vision, and continuous growth through its path-breaking and innovative excellence.
---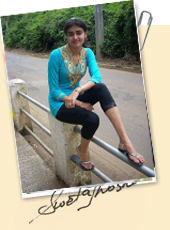 USEFUL SECURE COMMUNICATION
We chatted for months and decided to go ahead before his parents spoke to my father.
By then we felt like we've known each other for ages. For a successful match-making and a happy marriage, both partners should get the opportunity to communicate effectively and set the expectations right before making a decision. We (Me and Avishek) think that, Rishta - Pakistan Matrimony is a great matchmaking site.
‐ Soshi, 26, Teacher
Thanks to Rishta - Pakistan Matrimony's secure Email and Chat facility, you can communicate and discuss matters confidentially. Site is really easy to use and mobile friendly. A site that cares about the lifestyle of Pakistan community in Pakistan and really takes the effort to guide people properly.
---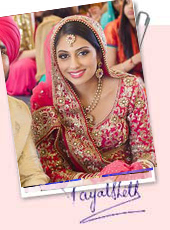 STRICT SCREENING
Looked all over the world, but I found my man in Islamabad.
Within a month of adding my profile to Rishta - Pakistan Matrimony, I had so many great proposals I dint know how to choose. So when I read Sohel's email I wasn't sure how to respond. We decided to meet up the next time he came to Melbourne and we soon knew we were perfect for each other!
‐ Ishika, 28, Accountant
Rishta - Pakistan Matrimony's profile verification methods ensure that every profile is validated for genuinely & those who are serious about marriage.
---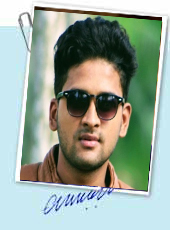 TARGET REACH
We found a match for my sister who lives in LA sitting here in Islamabad.
My sister is very fussy, and I knew she would only agree to someone she clicked with... and that too, with a permanent citizenship. Luckily, I had put her profile on Rishta - Pakistan Matrimony and found 2 LA based Community that she liked. She's chosen Rashmi and they plan to get married by year end ...
‐ Zahid, 33, Research Analyst
With thousands of members spread across all Pakistan communities and languages you'll never run short of choices. Advanced Search Capabilities creates a world of choices.
---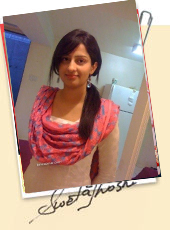 QUALITY PEOPLE
I was unsure about the kind of people I would find online... till I came here.
The quality of the proposals was a pleasant surprise. I like how privacy is the main focus of this site. I feel comfortable as all my pictures are private and users need authorisation before seeing them. I can also browse profiles for compatibility without revealing myself searching. All these were guys who were really serious about marriage. Though I received several decent proposals and met some of them, it clicked for me when I met Bhupraj on your site. He was working in Boston while I was with my parents in Colombo.
‐ Fahmida Fima, 26, Doctor
Marry me for a reason, Choose the smart way to get married... its your turn now ..